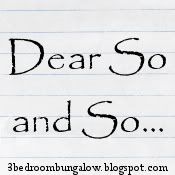 Dear Ohio,
I will not miss you when im on vacation for a week!
Im outta here tonight!
Dear North Carolina,
HERE I COME!!
Dear
Readers
Bloggy Friends,
I will be on vacation til April 10th I will be posting highlights of our trip daily. Be sure to enter the birthday bash giveaways I have going on and there will be more through out the week!
Happy Easter,
Jessica